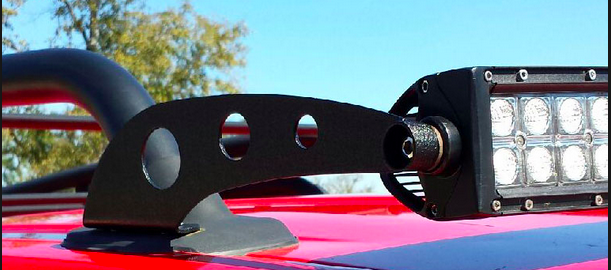 LED Light Bar Accessories
High quality LED Light Bar Accessories form BlackOakLED. A selection of the best accessories for LED light bars, including light covers and wiring.
LED Light Bar Accessories
---
Choosing the right accessories to outfit your LED light bar with is every bit as important as choosing the light bar itself. You'll need the right wiring to keep it shining bright.
Our wires and adapters are the industry standard for LED wiring, ensuring that they won't short out when you are counting on your light the most. Without a doubt, having only the highest quality mounting LED light bar accessories is crucial to lengthening the life of your light.
Once your bar is properly mounted, there are several other accessories for you to consider, including LED light bar covers. These can add more protection to your light, as well as alter the spectrum of the light to colors such as amber, which are especially beneficial in low visibility conditions such as rain, fog, snow, and heavy dust. LED light bar covers effectively turn a white LED light bar into an LED fog light bar.
If you are wanting to mount more than one light bar on your vehicle, you may want to consider a quality wiring harness splitter that will allow you to mount two LED lights on the same mounting harness. All of these accessories are hand selected by our expert staff to ensure that your top of the line light bar is outfitted with top of the line accessories as well.
Whichever of these accessories you will need to get your LED light bar up and working in perfect order, BlackOakLED's selection gives you plenty of high quality, industry leading options to consider.
---
Buying the perfect LED light bar is just the first step. Before you can go out and light up the road, you'll need to find the right LED light bar accessories to get your light bar working in perfect order.
Whether this entails choosing the right wiring or light covers, our selection of LED bar accessories will outfit you with the high quality fixtures you need to ensure your valuable light bar stays locked in place and working even through all the bumpy roads and jarring potholes you put it through.