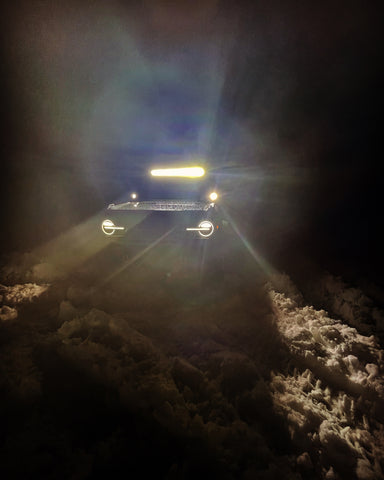 Congrats to Melissa Jackson on winning our February Giveaway! 
Melissa is walking away with one of our 20" Double Row 5W Combo Light Bars.
Check out what Melissa had to say below about her Black Oak Lights on her Brand New Ford Bronco:
I've had the lights on for a bit, but haven't been able to actually use them until tonight. I had the lights ordered and ready weeks before my new bronco even arrived and couldn't wait to put them on! 
I ordered the
40" curved double light bar
and the
Bronco Pod Lights
. When I first turned them on, I was very captivated by the brightness and clarity. They lit up my dark street quite well so I'm sure the neighbors were also impressed. 
We use the lights primarily for off-roading and huntin' squatch in the PNW ;) My Black Oak LEDs have really elevated the experience as they light up the whole trail and make it easy to see even in the darkest conditions.