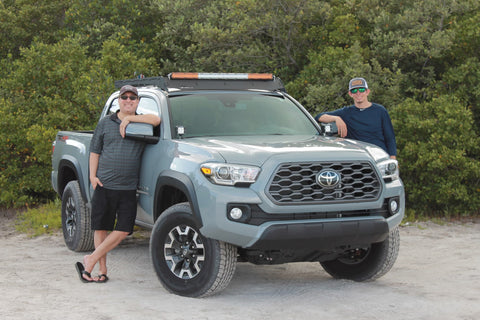 Congrats to Alex and his dad for winning the Father's Day Giveaway!
 
They have won two of our GoPod - Clamp On Spot Lights!


Check out what Alex had to say below:
I recently purchased a Tacoma and wanted to check out Black Oak based on the quality of the products. My dad and I spend pretty much every weekend either out on the gulf or off-roading out east here in South Florida. So I needed something bright, durable, and multi-purpose. Black Oak has been a game changer for us, not only with additional lighting, but by giving us more time together after the sun goes down doing our favorite things. A big thank you to this amazing company for not only a great product, but also hands on customer service that you can't find anywhere else.