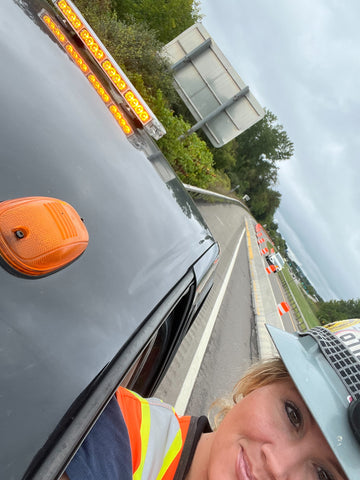 Congrats to Micki Rathbun for winning our August Giveaway! 
Micki will be walking away with one of our 20" Double Row Light Bars. 
Take a look at what she had to say about her 20" Emergency Light below:
I am beyond pleased with this light! I work as a corrosion inspector on various steel structures. Most of the time I am inspecting large bridges alongside busy highways. I needed a light that would DEMAND the attention of drivers for both my safety and theirs. With the simple beacon I had before, I did not feel as though I was visible enough to the oncoming traffic. 
Let me tell you what.. this light did not disappoint. It's easily the brightest light I have ever owned and I love all of the pattens I have to choose from. 
Thanks Black Oak for keeping me safe!