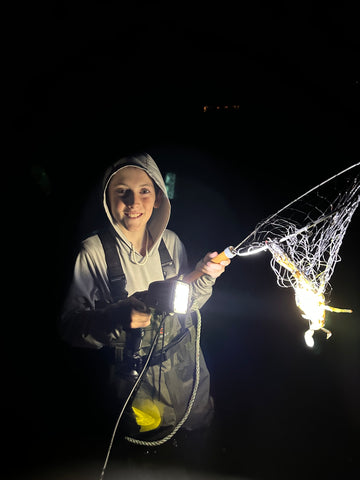 Congrats to Richard Emberg on winning this month's giveaway!
Richard will be walking away with a 20" Double Row 5W Combo valued at $680.
Take a look at what Richard had to say about his GoPod below:
The GoPod has been a great addition to night time activities. Either on the boat, or on the paddle board. Hooking it up for a portable battery to night time blue crabbing. It cuts right through the water to see the crabs. 
The GoPod with the marine suction cup spot light is just as great on the hard water. While drilling holes in the pitch dark and setting traps. The light makes it easy to see all the gear. It's easy  to scan the ice and see the tip ups when a fish takes the bait. With the lithium battery pack it last for hours. Thanks so much